Version 2.3 (Pro and Student) is now available as a FREE UPGRADE to version 2.0 customers! Grab it via the in-app updater or by downloading to the right. If you're still using 1.x, upgrade now for $149 or $29!
Watch and Learn
Screencasts are a wonderful way to learn about software. We're launching with just the one, but plan to build more shortly which will cover the drawing tools, keyboard shortcuts, library management and filtering, exporting and recording, and more.
The Quick Start guide is a ten-minute walk-through that will get you up to speed with some of the basic and intermediate features in Analyzr. It was produced for Analyzr version 1.0. We're hard at work on building some high-quality screencasts for version 2.0. Stay tuned to this page for details!
Analyzr Screencasts
Quick Start Guide
This ten-minute video will have everyone up and running with Analyzr (Student or Pro). It introduces and covers importing video, using the tools, managing your library, and exporting.
Note: This is for version 1.0. We're working on new screencasts for 2.0, but the main features work exactly the same.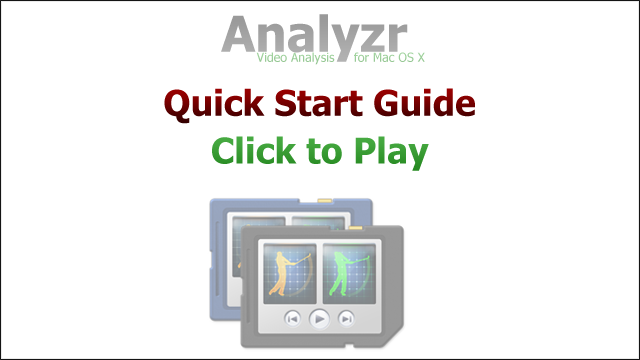 Full Video | Part 1 | Part 2 | Part 3